Dec 15, 2020

Martin Goodson
Editor of The Zen Gateway website and practitioner of Zen Buddhism.
Zen Bites #7: Walking Meditation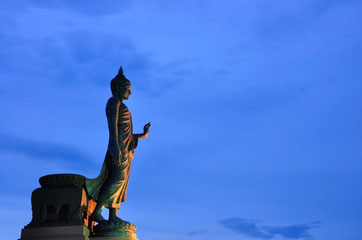 In this podcast Jamie and Martin discuss the act of walking in meditation, and how movement helps us to connect with the body and in turn the present moment.
Walking is discussed as a practice in several of the Buddhist schools, as well as other religions and spiritual ways of life. Other aspects of the discussion include Wu-wei (non-intentional action), and walking as part of the pilgrim's journey.
Donate
The virtue of generosity, charity or giving. Your donations are welcomed.
Learn more