Jun 25, 2021

Martin Goodson
Editor of The Zen Gateway website and practitioner of Zen Buddhism.
Buddhist Theophany
Images of Truth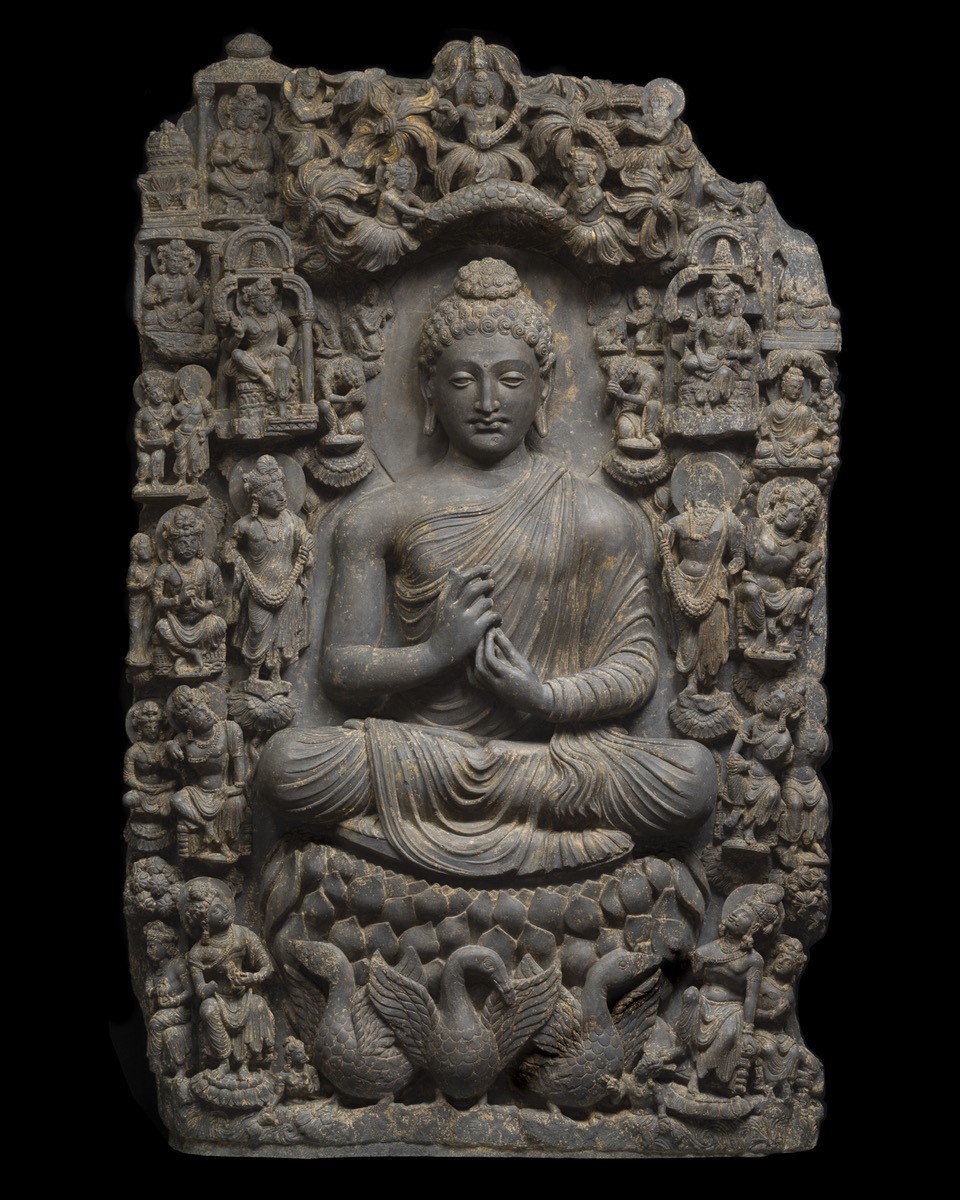 Gandhara 4/5th century
Identity of the central Buddha as yet unknown
…
"Subhuti, what do you think? May the Tathagata be perceived by the thirty-two marks [of a great man]?
Subhuti answered: Yes, certainly the Tathagata may be perceived thereby.
Then Buddha said: Subhuti, if the Tathagata may be perceived by such marks any great imperial ruler is the same as the Tathagata.
Subhuti then said to Buddha: World-honoured One, as I understand the meaning of Buddha's words the Tathagata may not be perceived by the thirty-two marks.
Whereupon the World-honoured One uttered this verse:
Who sees Me by form,
Who seeks Me in sound,
His footsteps go astray;
He cannot find the Tathagata.
(Diamond Sutra Ch. XXII, based on translation by AF Price and Wong Mou-Lam)
………………………………………………
The Diamond Sutra Front-piece Explained
Conrad Walters, co-author of "Journeys on the Silk Road", explains the symbolism behind the opening image of the world's oldest printed book -- the Diamond Sutra of 868AD. The illustration is, itself, the world's oldest-known image in a printed book.
Donate
The virtue of generosity, charity or giving. Your donations are welcomed.
Learn more