Aug 7, 2020

Martin Goodson
Editor of The Zen Gateway website and practitioner of Zen Buddhism.
At Home with The Zen Gateway
A series of live-streamed Dharma talks given on Facebook and posted up on YouTube during the COVID-19 lockdown. The talks were based on stories from The Wisdom of the Zen Masters by Irmgard Schloegl.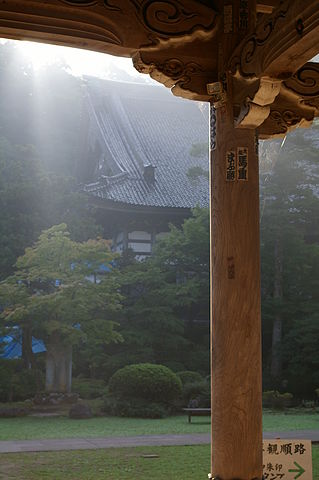 The following live-streamed talks were designed for a bit of 'spiritual uplift' during the lockdown for the coronavirus. The video talks cover a wide range of teachings many showing how problems were faced and overcome in the light of a little 'Zen Wisdom'.
Master Kendo has a sordid secret revealed.
In this story Master Obaku is asked why he is worshiping? What is he after? His simple response points to some of the most profound teachings of Mahayana Buddhism.
Master Rinzai asks a pertinent question.
A lonely old gentleman comes to Master Taian for help. The master helps him to re-connect with his happiness once more.
Master Yoka cautions against getting rid of things and clinging to emptiness
Master Gensha and the blind, deaf mute. How to help him?
A young man who suffered a disappointment in life asks for advice. As a result he nearly loses his head!
Master Sessan said three things are needed for our daily lives, pressing the palms together as in prayer, bowing as in worship and charity.
Master Sessan said that in order to see clearly we need to take off our 'coloured spectacles'
Rebirth v. Reincarnation?
This time a quote from Master Sosan who admonishes his hearers not to grasp at anything.
How to create a sense of intensity in Zen practice and why that is important.
Continuing our topic of mindfulness of the emotional household.
The passions are the Buddha nature; the Buddha nature is the passions.
Master Rinzai talks about the Buddha's supernormal powers.
This week the story of Master Ikkyu and the lightning.
Donate
The virtue of generosity, charity or giving. Your donations are welcomed.
Learn more