The Results Are In - Long Course subject for Autumn 2022
Forthcoming events for w/c 1st August 2022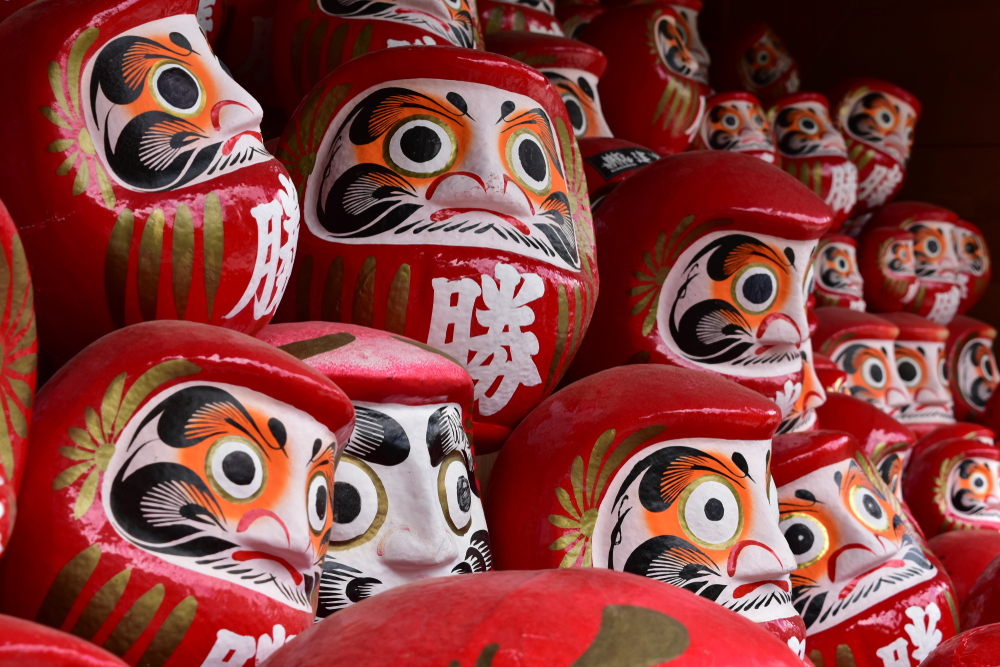 Thanks to everyone who voted for the next course scheduled to start in Autumn. As it turns out we have three subjects tied into 1st place.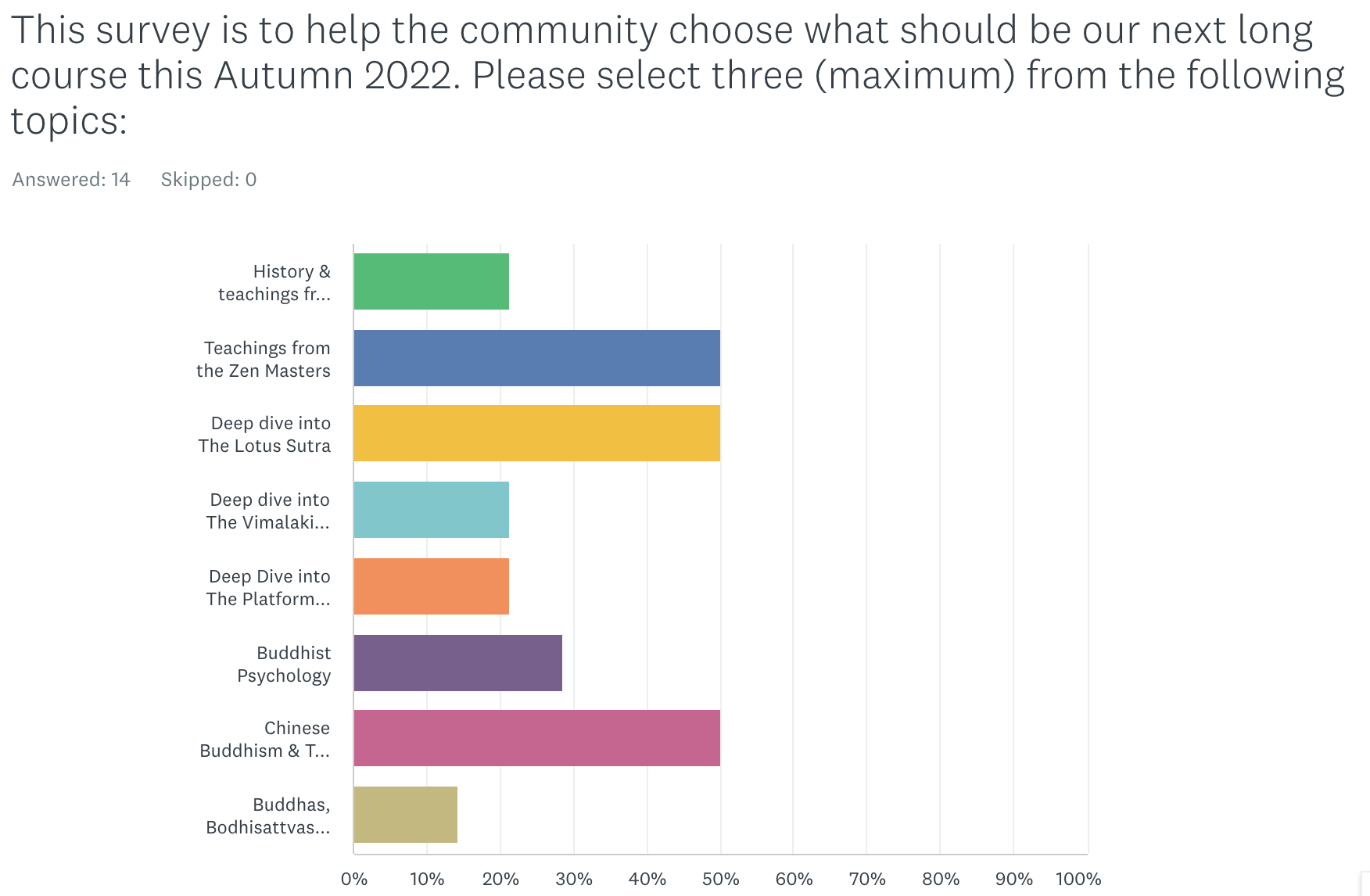 The subjects are:
Teachings of the Zen Masters

Deep dive into The Lotus Sutra

Chinese Buddhism & Development of Zen
Looking at these results I'm thinking that we might combine 1) & 3)? It might make it a longer course but as we will be recording all modules people can follow at their own pace.
So there we are... Chinese Buddhism and the Chinese schools including Chan/Zen plus some of the ancient and modern masters and what they taught. That sounds all very straight-forward.
Now you know what I'm going to be doing for the rest of summer!
Hope everyone is having a good week and see you soon.
...
Forthcoming Event
Thursday 4th August Live-streamed Zazen meditation at 1900hrs BST. The link will be on the meditation page, as usual.